Art, Archetype & Ancient Wisdom Community for Action Monthly Live Meet-Up
An Marshall is an award winning Life Journey Artist, who has been seeking meaning in the creative process for decades. Her medium is the rich world of color, texture, fabric, thread, collage, and mixed media. She has developed a style that incorporates layers of mixed media, painting, dying, embellishment, fabric construction and more.
An developed "Life Quilt", a contemplative process to convey an individual's life events with meaning and significance from birth to death using her creative, mixed media approach. She has taught this class to many people who had limited to no quilting or sewing experience with great success!
An's students are skillfully guided through a process of tapping into the reservoir of their unconsciousness to bring forth insight, and shine light on their fuller self, and become empowered.
Latest Posts from the Blog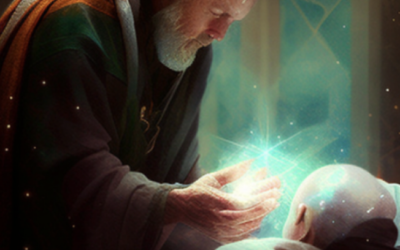 The healer archetype is a universal symbol that represents the act of healing and the desire to serve others. Healers come in many forms, such as nurses, shamans, caregivers, therapists, and more. These individuals have the ability to channel energy and provide...
read more
"Creative work is not a selfish act or a bid for attention on the part of the actor. It's a gift to the world and every being in it. Don't cheat us of your contribution."
Steven Pressfield, The War of Art